OVERSEAS ShowCase VideoSTream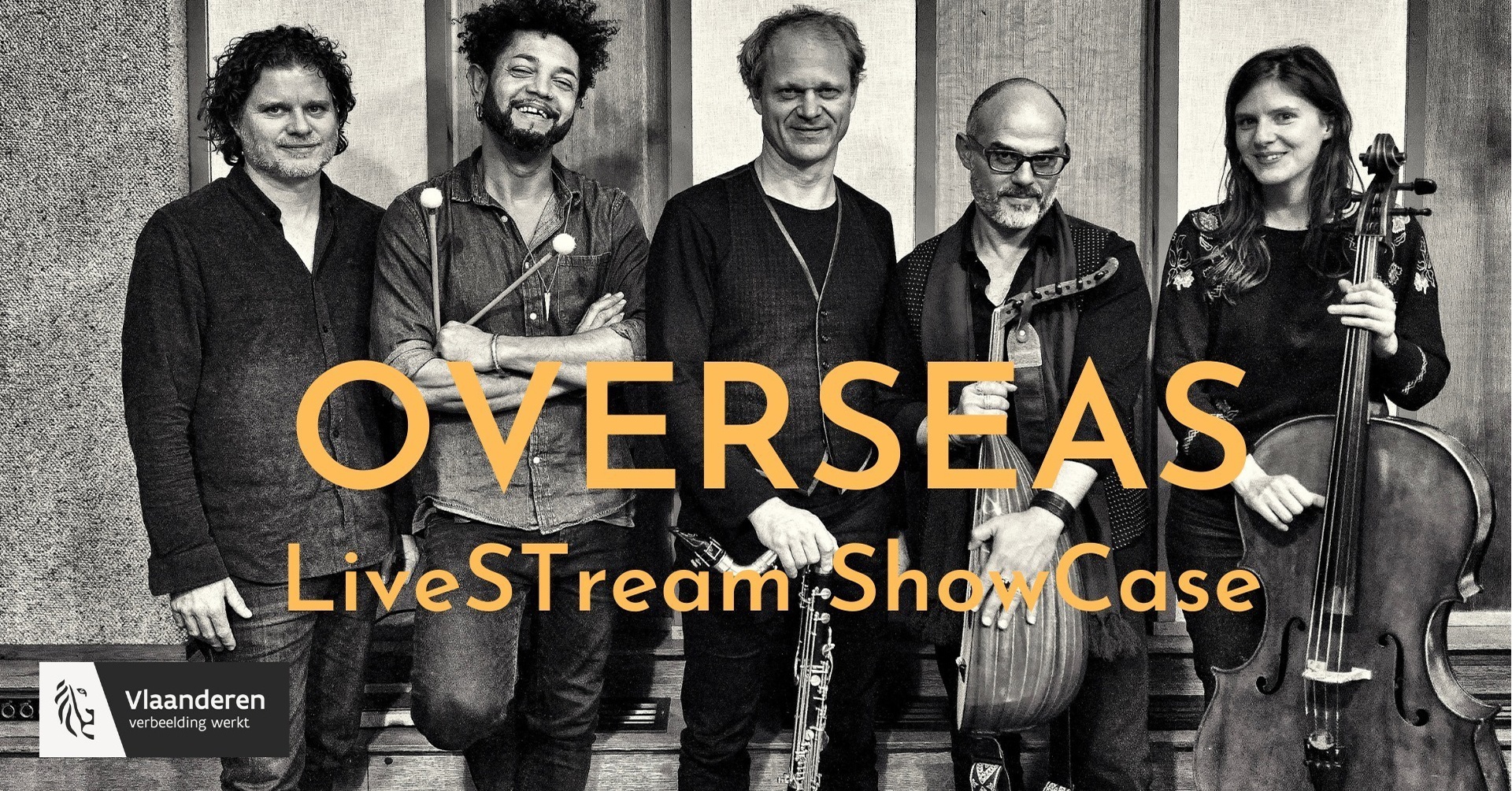 OVERSEAS 5tet giving a unique Video showcase of 45 minutes during their European release tour of new 'Tamam Morning' cd on IGLOO RECORDS.
TOINE THYS (B): Saxophones,
IHAB RADWAN (EG): oud
ZE LUIS NASCIMENTO (BR): perc
ANNEMIE OSBOURNE (LUX): cello
HAMEN FRAANJE (NL): piano
OVERSEAS is the meeting of Belgian saxophonist Toine Thys (Rackham, Sidiki Camara, Urbex) and Egyptian oud player Ihab Radwan (Michel Godard, Youssoun Dour, Anne Paceo).
Here is their brand-new video trailer. They play with Dutch pianist Harmen Fraanje (Ernst Reijseger, ECM), Brazilian percussionist Zé Luis Nascimento (Ayo, Césaria Evora, Al Di Meola, Oumou Sangaré, Tony Allen, Jordi Savall), and Luxemburg cellist Annemie Osborne (OakTree, Marillion).
Gerelateerde Evenementen